Know WHERE the Rand is likely to head in time and price...
Take advantage of market movements, by knowing beforehand where it is most likely to head over the next few days, weeks, months and years.
A service with a proven track record dedicated to the Rand versus the Dollar, Euro and Pound that uses sophisticated pattern-matching technology together with a combination of pattern ratio analysis, momentum and cycles studies to generate an objective forecast of where the Rand is likely to head in time and price in multiple time frames.
Our Mission: "To empower companies, business-owners and individuals with Rand foreign currency exposures, through providing them with the right information, tools, resources and systems to better manage their foreign currency risk and optimize the timing and pricing of their transactions; and as a result, save them time, money and stress, and allow them to focus their energy and time on their core business and the persons and things that are most important to them."
Ready to optimize your forex? Click the button below to take a Free Trial!
Are the Rand's movements tomorrow scaring you today?
Are you feeling lost, confused, frustrated and bewildered with your foreign exchange transactions?
Feeling like you always are trading at the wrong time, or not sure at all whether you could do better?
Not sure how much further the Rand is likely to head, or if it is close to a reversal?
Feeling like you need to know more, but this only confuses you more?
There is a solution to your problem.
One that gives you an indication of the expected twists and turns in the market.
One that puts the probabilities back in your favour
And one that gives you the ability to make educated and informed decisions, instead of irrational, emotional-driven ones.
...And one that will save you stress, time and money.
Our Best Free Information On The Rand
Discover HOW the Markets Work, and how YOU can Ensure YOUR Forex Success. Just Sign up for our Free Rand Secrets Email Series below!
Please key in your best email for us to send the Rand Secrets information too

We value your privacy and would never spam you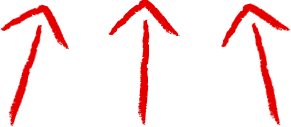 Webinar: What is The Future of The Rand?
Scott Picken is the Founder & CEO of Wealth Migrate, a global real estate investment company. They are revolutionizing property investment using technology, with their goal of enabling persons to invest in Real Estate from as little as $1! Learn more here...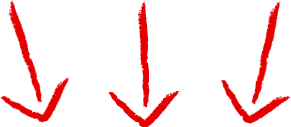 Get Your FREE Report
Find out what the Rand's true current value is, and what the two main drivers of the currency are.
And why the driver that most persons look at has just 4.4% effect over the short to medium term.  Find out what ACTUALLY drives the Rand.  And how you can benefit as a result.
Find out this and a lot more in our latest 26-page report
Rand Exposé - the Fundamental Truth
GET

YOUR

COPY NOW
Key in your name & email to get the report now!
We value your privacy and would never spam you