Our Mission: "To empower companies, business-owners and individuals with Rand foreign currency exposures, through providing them with the right information, tools, resources and systems to better manage their foreign currency risk and optimize the timing and pricing of their transactions; and as a result, save them time, money and stress, and allow them to focus their energy and time on their core business and the persons and things that are most important to them."
The Great Rand Debate | February 2016
See how well our predictions from the beginning of 2016 have played out until now!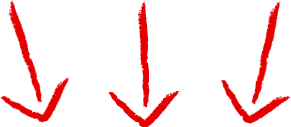 Get your FREE Report
Find out what the Rand's true current value is, and what the two main drivers of the currency are.
And why the driver that most persons look at has just 4.4% effect over the short to medium term.  Find out what ACTUALLY drives the Rand.  And how you can benefit as a result.
Find out this and a lot more in our latest 26-page report
Rand Exposé - the Fundamental Truth
GET

YOUR

COPY NOW


We value your privacy and would never spam you
"So valuable, we use it all the time"
"The research is so valuable, we use it all the time, we use it for all our clients..."
I've been investing internationally for over 16 years, and we've helped over 2200 South Africans invest internationally.

As a South African we have to take the Rand into account, because it's one of the most volatile currencies there is.

And that is why I work with James Paynter. James at Dynamic Outcomes has been looking at the Rand, and I've been working with him, for nearly ten years now, since 2005.... the research is so valuable, we use it all the time, we use it for all our clients.

We've invested one point US1.3 billion internationally on five continents, and when the rand is involved we always use their research to make sure we got accurate information in terms of what we are and aren't doing."

Scott Picken

International Property Solutions / Wealth Migrate