14 Days Of Free Access To Our Flagship Service
⬇ Forecast example - click to enlarge ⬇
Enter your details below for instant 14-day access to Rand Forecasts
No credit card needed. No obligations.
Tired of getting it wrong almost every time you exchange Rands against Dollars, Euros, or Pounds?
This is what we will give you during your free trial:
A forecast updated bi-weekly on the Rand vs the Dollar, Euro and Pound that gives you the expected movement in time and price for the next few days, weeks, months and years.
Giving you valuable answers to the following important questions:
In which direction is the Rand likely trending in the short term, medium term and long term?

How far is this trend likely to extend in price and time?

When is the Rand primed for a reversal?

What can be expected once the market reverses?

At what price levels would this outlook be invalidated?
What this will do for you:
Having the above will give you what you need to make objective, educated and informed decisions with regard to your hedging and exchange transactions that are designed to put the odds in your favour ... instead of emotionally-charged, knee-jerk or arbitrary decisions that more often than not will result in losses.
Such a dynamic forecasting service will help to:
Protect you when the market is moving against you - or about to do so.

Enable you to take advantage when the market is moving in your favour - or is about to.
The result:
Less stress, time and effort in making decisions - allowing you to focus on your core business.
More clarity and confidence in planning, budgeting and managing your forex risk.
What you get access to as a valued client
Bi-Weekly Rand Forecasts

Forecasts published on Wednesday & Friday of every week PLUS additional forecasts should the markets move drastically, to keep your game plan up-to-date

Complete Access to Membership Area

Access to our membership area, where we give you access to a wide range of valuable content, aimed at giving you more than your moneys worth!

All of our Bonuses Features & Content

Lots of useful goodies, such as Live Charts, SMS & Email Rate alerts, Forward Rate Calculators, Exclusive eBook reports and much more!

Absolute committal to your success!

We are committed to giving you the absolute best service possible, and doing all we can to ensure your fruitful Forex success.
Our Mission:

To empower companies and business-owners with Rand foreign currency exposures, through providing a Rand (ZAR vs Dollar, Euro and Pound) prediction service that gives an exchange rate forecast for Rand to Dollar (USDZAR), Euro (EURZAR) and Pound (GBPZAR). We seek to provide you with the right information, tools, resources and systems to better manage your foreign currency risk and optimize the timing and pricing of your transactions; and as a result, save you time, money and stress, and allow you to focus your energy and time on your core business, as well as the persons and things that are most important to them.
What our services will give YOU...
Significant Savings

By using our forecasts correctly, you can make significant forex savings over time through putting the probabilities in your favour! Better planning, better transacting, and bigger savings are a few clicks away...

Better Planning & Timing

Our forecasts can give you a much better idea of a timeframe in which to transact, to give you the biggest possible saving, and help you to plan better. No more worrying and debating!

More Peace of Mind

We provide you with the peace of mind for you and your team to further YOUR business and provide the best service to YOUR clients, rather than being held back by Forex woes.

Our Committed Support

We are a team who likes to get things just R-I-G-H-T. If you are not satisfied with our service, then neither are we. We will do all we can to ensure maximum customer satisfaction!
Seen enough?


Get started with a 14-day Free Trial today. No obligations.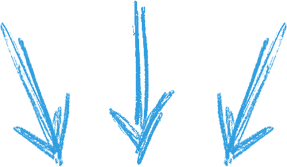 If you need to know more about the service, keep on scrolling down this page
What you get when you take a Free Trial...
Example of Short Term Forecast (Next Few Days)
Short Term Forecasts give you the predicted roadmap for the next few days. This can be critical to your timing of urgent Forex Transactions!
Example of Near Term Forecast (Next Few Weeks)
Near Term Forecasts give you the predicted roadmap for the next few weeks. This is perfect for business/personal transactions done monthly!
Example of Medium Term Forecast (Next Few Months)
Medium Term Forecasts give you the predicted roadmap for the next few months. This is perfect for business transactions done on a quarterly basis!
Example of Long Term Forecast (Next Few Years)
Long Term Forecasts give you the predicted roadmap for the next few years. This is perfect for those with long term goals who need to know future rates
See how this can give you an edge in your business?

Click below to start your 14-day Free Trial now:
Some of the clients who have benefited from our service...
Sundays River Citrus Company
(ALL eBOOKS INCLUDED IN PURCHASE)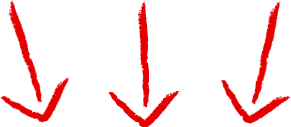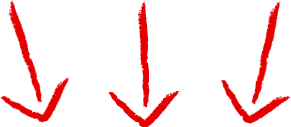 Our PREMIUM Features to help you MAXIMIZE your Forex Savings...
Email & SMS Price Alert!

Ever wanted to know EXACTLY when a specific rate is hit? Now you can with Email and SMS Rate Alerts sent directly to your PC and Mobile Phone!

Rand Fundamentals Events

Ever wanted to know what upcoming events are going to have an effect on the markets? Now you can with our Rand Fundamentals which give warning for big events!

Forward Rate Calculator

Ever wanted to calculate a forward rate for Futures? Now you can with our Forward Rate Calculator which instantly calculates your Forward Rate & Pips for any date!
Live Rates Pop-up

Ever wanted to be able to view live rates while checking our forecasts? Now you can with our new forecast pop-up feature, which allows seamless simultaneous viewing.

Phone/Live Chat Access to Top Analyst

Ever wanted to just speak to a Top Market Analyst? Now you can, as our premium plans offer 1hr/month phone or live chat access to our Head Analyst, James Paynter!

Interim Updates

Ever wanted to get a quick update on how the market is doing after it breaks a crucial level? Now you can with our interim updates which keep you up to date!
What our subscribers are saying...
Scott Picken, Founder & CEO of Wealth Migrate

"The research is so valuable, we use it all the time, we use it for all our clients..."
Andrew Cooper, Private Label Confectionery (Pty) Ltd

"Elliot Wave technology works with such accuracy... It's fantastic"
Bernie Insel,

Durban, KZN, South Africa

I saved a lot of money by getting a much better hit rate on exchange dates and values. Your site is a must for anybody getting paid in foreign currency.
Jurgen Hahndiek,

Cape Town, South Africa

Your service is excellent and I certainly agree with your views on what actually moves the markets.
Live/Phone Access To Top Analyst
Ever wanted help on making Forex decisions in real time? For the first time ever, we are offering 1 Hour every month of phone access to our top analyst!
It is as simple as sending us an email and deciding on a time to chat, and James Paynter will answer your questions at no cost for 1 hour/month!
On top of this, you now have live chat support! See the example on the left
Get Rate Alerts 100% Free!
This simple widget allows you to create an alert for when a specific rate is hit. It does not matter when the rate is hit, or what rate it is.
An SMS and email will be sent to you as soon as this happens. The best part? 100% free & Unlimited alerts! - to our premium subscribers 🙂
Our business is making sure that our clients have the most up to date information on the forex markets at any given time...and now we have a solution to ensure this is ALWAYS so!
Our latest feature to launch is Interim Updates. To make sure our clients know what is going at all times, we now publish an interim update with our brief analysis to our forecast page when the market passes a critical level and send an email alert to our clients! Just another way to stay on the ball.
Rand Fundamentals & Events
Track Major Economic Events!
We keep a watchful eye on all economic events which are going to have a short term effect on the market and then put them into a table for you to watch and analyze!
Plus, we give you a pop-up widget which you can view while using our forecasts!
Calculate Your Forward Rate!
Due to popular demand from our subscribers, we had this little widget custom made just for you!
All it requires is the input of the current spot rate, and your maturity date. After that, you are away! All results are instant and tabulated for your easy viewing.
View Live Rates Charts & Forecasts Simultaneously!
A simple, but an oh-so-useful, feature to enhance the forecasts. This Pop-up allows you to see a live chart pop-up window for each of the forecast time-frames, so you can see how the market has moved since the latest forecast, and view the latest live price.
This makes the whole experience seamless and saves time and decision-making.
Ready to get started so that we can begin improving your Forex experience?
Still not sure whether this is for you?
So you want to make certain you know what you are getting yourself into? Sure. We understand and respect that. If you want further info, then this section is definitely for you. Take a look down below to see our FAQ. If you don't find your answers there, we will have a contact form below to send your questions through to.

Frequently Asked Questions

How does the 14-day free trial work?
There are no hidden prices or charges on this one. Completely free access to all of our forecasting for the period of 14 days. After the 14 days, we can have a chat and decide on a subscription plan which is suited specifically to you, and your situation.
How can I trust your forecasts?

We have been forecasting the Rand and other markets with consistent accuracy since 2005, using a combination of sophisticated Elliott Wave pattern-matching technology and momentum, cycle and price ratio analysis.  No forecast can be 100% accurate, but our service has given clients a consistent edge over emotional, random and gut-feel decision-making.  Take a look at our many testimonials from satisfied clients.  Or better still, try it yourself.
How do I know my information is safe with you?
All our website content is secured behind SSL Security, with everything being processed over an HTTPS SSL Secured connection. All your card details are stored on a server in America which has even better encryption and security than we have! So you can rest assured that your information is in safe hands
How do I know when there are new forecasts?
We release forecasts Bi-Weekly, on a Monday and a Thursday. We also offer a free service of sending you a reminder email each and every time forecasts are updated. This means you are kept up to date at all times, and never miss a beat in the Forex markets.
Still got questions and no answers? Send us a message and we will get back to you ASAP!