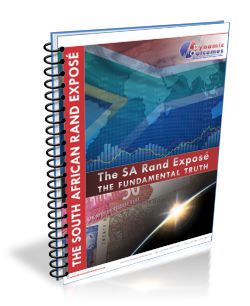 Rand Exposé - the Fundamental Truth - March 2015
Annual Issue
You need to be logged in to view the latest Rand Exposé.
Not signed up yet? Signup here
Get your FREE issue, packed with invaluable timely information!
As from June 2013, the format of this report has been changed and improved. Instead of a full Rand Exposé being issued each Quarter (as it has been done in the past), it has been decided, in order to make assimilation of the updated data easier, to issue only one full Rand Exposé update annually following release of the previous year's full data by the Reserve Bank in March of each year. For each Quarter thereafter (in June, September and December), an Appendix will be issued with updated tables and charts under headings which reference the Sections in the full Rand Exposé.
Previous Rand Exposé Issues: