Our Mission: "To empower companies, business-owners and individuals with Rand foreign currency exposures, through providing them with the right information, tools, resources and systems to better manage their foreign currency risk and optimize the timing and pricing of their transactions; and as a result, save them time, money and stress, and allow them to focus their energy and time on their core business and the persons and things that are most important to them."
The Great Rand Debate Feb 2014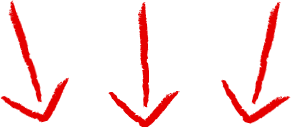 Get your FREE Report
Find out what the Rand's true current value is, and what the two main drivers of the currency are.
And why the driver that most persons look at has just 6% effect over the short to medium term.  Find out what ACTUALLY drives the Rand.  And how you can benefit as a result.
Find out this and a lot more in our latest 26-page report
Rand Exposé - the Fundamental Truth
GET

YOUR

COPY NOW

We value your privacy and would never spam you
"I would highly recommend your perceptive forecasting to persons who need such information for trading or business purposes..."

As founder of the Refined Elliott Principle and the Refined Elliott Trader, I have personally coached hundreds of analysts in the use of our technology, and I am highly impressed with your ability to both analyse and forecast financial markets with this software. Your track record on the Dollar/Rand is outstanding and I would highly recommend your perceptive forecasting to persons who need such information for trading or business purposes - be it short, medium or long term. I wholeheartedly endorse Dynamic Outcomes' forecasting skills, presentation and reliable service."

(Late) Richard Swannell

Founder - Refined Elliott Wave Principle & Refined Elliott Trader
"...by waiting on a few transactions because of a forecast of Rand weakness we saved thousands of Rands"

"My partner and I own an investment company that is involved in international transactions. Obviously from our point of view Forex forecasting is a central theme to our forward planning, and 5 year strategic goal setting. The service that you have provided assisted us to forecast and budget over a monthly period. The information is not available through the press in the level of detail that we require. Incidentally by waiting on a few transactions because of a forecast of Rand weakness we saved thousands of Rands. We moved £ Sterling into a Rand based investment transaction after the softening from R10 - R13, and as you can well imagine with large transactions this is a massive forex saving. Thank you for a great service."

Dimitri Sophos

Sophosco Limited, South Africa